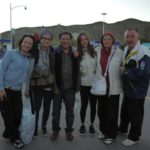 I was part of a 5-people, 8-day tour in Tibet at the end of January 2016. I was alone but I was able to join a group of 4 people who were looking for more people to cut costs. The whole visa application process, which was my main concern because I'm living in China and I know how bureaucracy can be a nightmare sometimes, was in fact extremely easy, thanks to Dhondup. He always answered my emails very quickly and in a timely manner, and most importantly always answered my questions.
Once in Tibet, Dhondup's agency is extremely easy to deal with. They give travellers a great deal of liberty, which pleasantly surprised me. Since I was only tagging along I didn't have much choice in the original itinerary; I told my guide the things I would like to do and we were able to find some time to do it, outside of the planned itinerary. I was really happy because I thought this would simply be a pre-planned itinerary with no chance to modify it, but in fact our guide, Sonam, did everything to accommodate the group as best as possible and left most of the decisions to us. In short, the whole trip is and can be very customized, which I appreciated immensely.
Sonam, our guide, was exceedingly knowledgeable about Tibetan culture and Tibetan Buddhism. I have extensive knowledge of Tibetan Buddhism myself and I was really happy that I could have very deep and interesting discussions about the finer points of Buddhist philosophy with Sonam.
In short, I highly recommend Dhondup's agency. Tibet had been a dream of mine for a long time and I am not disappointed at all to have chosen Tibetan Guide. In fact, it is my plan to return to Tibet, and when that happens I will definitely contact Dhondup's agency again.
---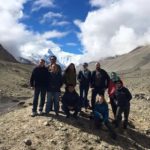 Before we decided to book with Dhondup's company, we had many questions and concerns and Dhondup always replied promptly to them in details. We never felt pressured to book our tour with him. Once we got to Tibet, he and his staff were very efficient in response to any sudden change of plans. His itinerary met and exceeded our expectations. Like other clients have mentioned, Dhondup was checking up on us on a daily basis.
Tibetan Guide is highly recommended.
---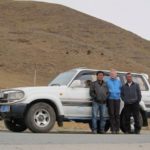 Highly,highly, highly recommend Dhondup's local agency if you visit Tibet! It could not have been more perfect.
I had initially contacted 3 local agencies (the top 3 listed on tripadvisor), but Dhondup was the most responsive and helpful out of the three, answering all my little questions within the hour! He really goes out of the way to make you feel assured and needs well taken care of before your trip, and most importantly manages expectations by preempting our concerns (eg. Telling us in advance that one of the small hotels did not have heating). And of course, I was so happy I chose Dhondup's agency in the end.
He assigned us an English-speaking, top notch tour guide, a safe driver and a comfortable land cruiser for our tour. He also booked us in great hotels, the best rooms where possible. Right before we left Lhasa for ebc, we decided to change our hotels and he handled all the hotel rebookings smoothly with a smile. All our permits went through. Dhondup was very thoughtful and even got us fruits before we left for ebc! Our driver got us safely to places on time, and our guide Tenchong was so patient, kind, helpful, accommodating, and knowledgeable about local culture. He has a very good heart and we are so honoured to have him as our tour guide.

A kind, thoughtful, authentic, local, honest, enterprising tour operator with integrity. Book your tour with Dhondup and support his promising business!
---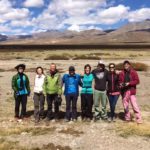 I would like to extend my gratitude to Dhondup and his guide, for the warm welcome, arranging my stay in Tibet at the House of Shambala (which was divine) and showing me around Lhasa, Gyantse and Shigatse. This Tibetan agency is highly recommended for their knowledge and professional yet personal services.
I was a solo female travelling to Tibet in December 2015 and he arranged my whole trip through this company including my 44hrs train ride ticket from Chengdu to Lhasa . Dhondup was very patience and explain things well. My guide and my driver were great, they were extremely knowledgeable about their country and the cultural nuances. They were so welcoming and friendly and I felt very safe with them. I had such an amazing experience exploring Tibet and strongly recommend Tibetan Guide company.

Tibet is truly a journey to the gateway to Heaven on Earth, will change your life forever. Incredible breathtaking fascinating pure holy land. A mythical place where everybody is happy and peaceful and all people radiate a positive energy. I can't wait to go back. Thank you so much Dhondup!